CISO Summit No. 5: Secure Workplaces in a Mobile Society
03nov12:00CISO Summit No. 5: Secure Workplaces in a Mobile SocietyLeveraging Secure Mobility to Business Value Proposition

Event Details
Keynote 1: Swisscom's approach for the secure Workspace of tomorrow
Speaker: Marco Wyrsch, Swisscom
Open and unlimited collaboration is part of Swisscom's business strategy, including a "Bring your Own Device" strategy, approved by the board of directors, as well as all employee preferably working with smartphone and tablets. The strategy even developed such that Swisscom's employees demand support of HoloLens, smartwatches and Surface Hub for accessing corporate data. This obviously poses security challenges for addressing according risks. This presentation will share Swisscom's security approaches and progress as well as state-of-the-art challenges we are working on.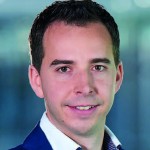 Marco Wyrsch launched PocketPC.ch in 2001, one of the most popula websites about mobile technology in Switzerland. He has experience in developing, designing and implementation of mobile services and secure architectures for the mobile enterprise. After launching mobile related services on the market he change to Swisscom as mobile security consultant. He supported Swisscom clients in securing their mobile workforce. Today, he serves by introducing secure mobile workspace of tomorrow within Swisscom and supports implementing Swisscom's security vision.
Keynote 2: New Trends in Secure Mobility
Speaker: Michael Maurer, Microsoft
Mobility is the new «normal» but the challenges for keeping platforms secure are coming up every day. The market is driven by consumerisation, from the use of personal devices, to providing consumer-like social tools supporting access to line-of-business (LO B) apps from smartphones. Businesses are focused on protecting intellectual property while IT should enable access on a broad range of mobile devices by carefully balancing information security classification with the trustworthiness of the device and point of connection. New and upcoming technologies help your employees to be more agile and productive and to inspire a new generation of workers. The session will share some key lessons learned in securing mobile platforms.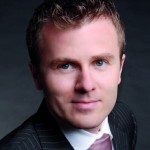 Michael Maurer has more than 10 years' experience in deploying and securing Enterprise client systems. Based on Businesses' requirements the entry point to access corporate data and applications has moved to mobile scenarios across mobile Operating System Platforms. He is specially focused on protecting mobile devices, protecting content and securing corporate identities. Michael has been speaker at various events to present the business value of mobile working scenarios. Based on use case scenarios he presents the lesson's learned and recommended practices to secure and manage mobile workers