CISO Summit No. 6: Information Rights Management (IRM) and Digital Rights Management (DRM) & new European Privacy Act
08mar12:00CISO Summit No. 6: Information Rights Management (IRM) and Digital Rights Management (DRM) & new European Privacy ActIdentifying Implementation Options

Event Details
Keynote 1: Privacy 2.0: What to expect from the new data protection laws in Europe?
Speaker: David Rosenthal, Homburger AG: Privacy 2.0
20 years after their creation, the data protection laws in Europe are being revised completely. This is true also for Switzerland. While in some areas life will become easier, in particular for multinationals, overall, the costs of data protection compliance will increase. In addition, fines will increase in case of non-compliance. This presentation will provide an update on what is going on, an overview of key changes in law to expect in the upcoming years, and the resulting challenges companies will have to deal with, with a particular focus on Switzerland.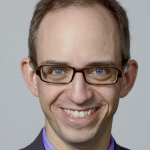 David Rosenthal, counsel at Homburger AG, is one of the opinion leaders in the area of data protection in Switzerland. He has authored a commentary on the Swiss Data Protection Act. He also regularly advises companies on data protection compliance issues and disputes as well as the Swiss government, e.g. in connection with its projects to revise Swiss law. He co-heads the IT law practice at Homburger, one of the largest Zurich business law firms, acts as the secretary of the Swiss Association of Corporate Data Protection (VUD) and the Swiss Association of E-Discovery and Investigations (SeDIV) and he lectures at ETHZ and at the University of Basel. Before getting in to the legal profession, he worked as a journalist and software developer.
Keynote 2: Integration of Information Digital Rights Management (DRM) in IT Infrastructure and Business Processes: challenges and experience sharing
Speaker: Marek Pietrzyk, UBS AG
Integration of Digital Rights Management (DRM) in IT Infrastructure and Business Processes: challenges and experience sharing. The initial step in DRM is policy development in order to protect bank's sensitive customer data from unauthorized internal access and uncompliant disclosure, as well as to fulfil bank's regulatory obligations, protect its reputation and avoid financial fines. Evaluation of efficient data protection solutions is the base for a successful implementation. Application of leading edge technology for mastering both, usability and overall complexity was of paramount importance when implementing and deploying DRM. A review of the impact on daily business processes and end-user experience of the data protection solution is assessing DRM's business performance. Recommendations in form of a six-step program for establishing a balanced ecosystem for managing sensitive data conclude the presentation.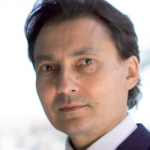 Marek Pietrzyk, director and program manager of the UBS client data confidentiality programme DRM is responsible for cost effective implementation of the bank's sophisticated cyber defence requirements on client data protection. In various positions such as business analyst, strategy consultant, IT architect and project manager, he gained more than twenty years of experience as information security practitioner in the financial industry. He is an author of several publications on software architecture and requirements management and is distinguished speaker at major information security, identity management and e-crime conferences with focus on data protection.
Location

EMA House, Zürich

Nordstrasse 1, 8006 Zürich