CISO Summit No. 24: Dear CISO, how are you preparing your organization for the future?
25janAll Day01febCISO Summit No. 24: Dear CISO, how are you preparing your organization for the future?Scenario, Attack Pressure, Strategies and Actions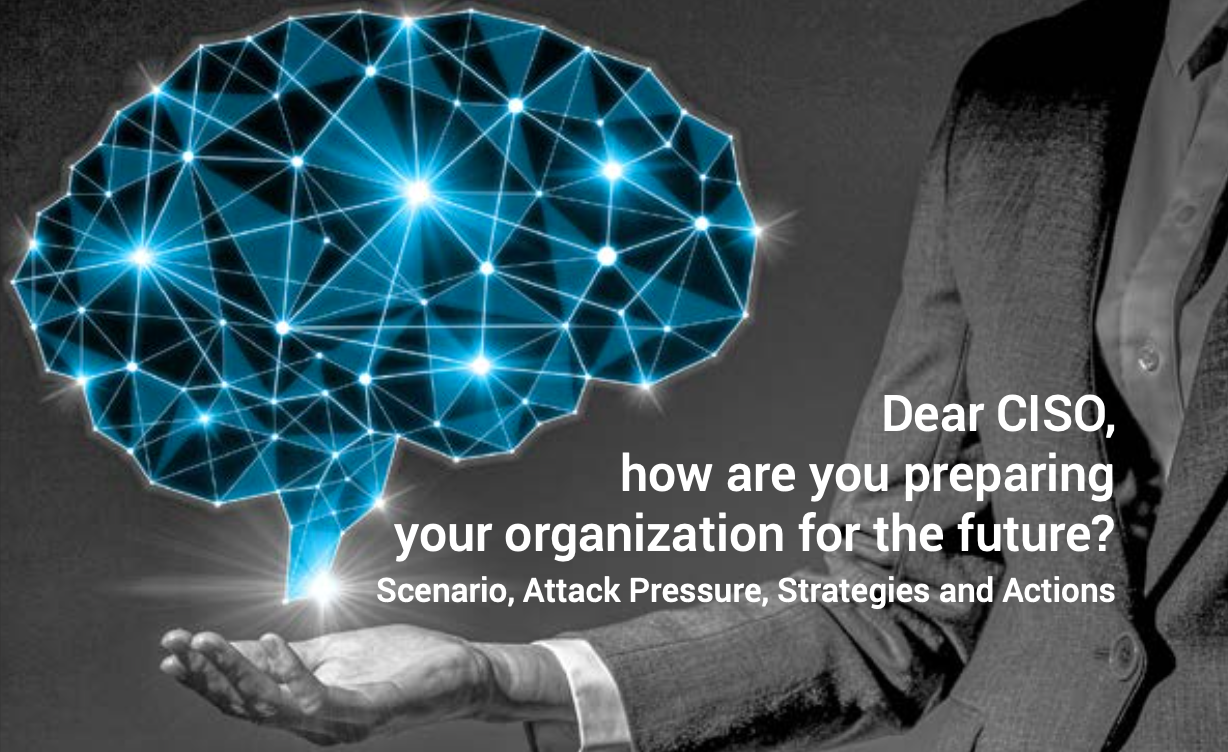 Event Details

Against the background of ever-increasing and more rewarding criminal activities: Dear CISO, how are you preparing your organization for the future? Scenario, Attack Pressure, Strategies, and Actions

In 2020 Germany suffered losses of 220 billion Euro related to cyber security incidents, according to the asso- ciation Bitcom. Scaling this down to Switzerland will result in more than 22 billion CHF, more than four times the Swiss military budget. Hackers are rewarded with good money, and they re-invest the money in better tech- nology for attacking. This dream budget of hackers is not available in the counterpart, the CISO offices, which must defend their IT infrastructures. How to communicate the new conditions towards executive offices and get them aware that early investment into the security office might be better than sponsoring hackers later?

The pressure towards hackers to get caught is relatively small, especially if they operate from countries
with no contracts with Switzerland regarding law enforcement and countries not cooperating with other law enforcement agencies. The hacking business has better profitability rates than drug and other criminal businesses. Hackers realized that the ransom works better when attacking critical infrastructure. Of course, they need more and new knowledge when attacking SCADA and ICS, but investments will pay back soon,
as e. g. the colonial pipeline case demonstrated.

The Corona home office period displaces secure corporate working spaces to warm and beautiful homes. However, the security measures are not on the same level, and through diverse family interaction in the same net will the attack surface grow. In other words, hackers have easier access.

Innovation of technology is not to stop: Internet of things, cloud shift, choices of networks (4G, 5G, fiber, DSL), cellphones which have enormous computing and storage capacity, and the new generation of software open up for further attacks.

Against this background, we will discuss how security should be shaped in the following strategic period:
What are the intentions of the top executives in respect to security? To which function should CISO report? And how should CISO deal with the new pressure of the management, which wants more reporting, more reliable security, and more control over the security function?
Which strategies must be followed to succeed with security in the next period?
How to reorganize security and security offices for counter-fighting attacks in the new area?
Which actions are most urgent to be taken?
How to speed up the implementation of security measures for new technologies the company has procu-red?Against this background, we want to have an open exchange stimulating each other to have a better picture of preparedness and a greater awareness of the many options to deal with the new and more challenging situation.
Time

January 25 (Tuesday) - February 1 (Tuesday)